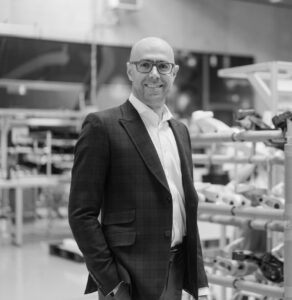 20+ years experience. Indicative day rate £POA. Geo – London & Remote.
Available for interim & fractional work. Please enquire for rates and availability.
CFO of high-tech B2C business, which propelled from concept design in "garage" to an automotive grade EU-based manufacturing group, certified by ISO 9001, audited by PWC, run on Oracle. The product received international recognition: 2019 Red Dot Award; 2019 IF Gold Award, 2020 Edison Award.
CEO of successful multinational Technology and Manufacturing B2B business that grew from a greenfield start-up to a $1 billion capitalisation in 6 years with presence in all continents and high brand awareness. Launched disruptive products in rapidly evolving B2B markets, enabling fast pace growth.
M&A, VC and PE Investor – negotiated and invested in technology driven businesses, executed multi-million PE and VC investments and built strategic alliances with high profile counterparties.
Innovator – constructively challenging the status quo. Effective communicator – motivating multi-cultural teams with empowering leadership style cultivating creativity, driving business through transformational changes.