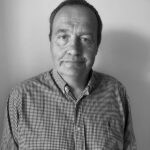 Geo – London, South East & Remote.
Experienced Commercial Finance Director having worked in International SME Marketing and Professional services providing innovative solutions to revenue and cost optimisation in growing businesses across a full spectrum of commercial and operational challenges in Working capital management ,Start-up, International expansion, Business integration, Business trade sales, MBO and Business transformation including cost reduction.
Experience gained from a wide variety of industries including Consulting, Digital, Events, Marketing, Professional Services, PR and Technology Businesses, delivering a range of projects working closely with the CEO, Board and Senior Management to improve Business performance driving revenue and managing costs.
Areas of expertise:
SME and Corporates
Business and Scenario Planning
Group Reporting
Regulatory and Tax Compliance
International Experience
Business Integration
Systems Implementation
Working Capital Management
Restructuring
Procurement
Bid / Proposal pricing
Sarbanes Oxley
People Management Skills
Cost Management
Legal and HR
Private Equity
Business Trade Sales and MBO
M&A Experience
Intellectual Property