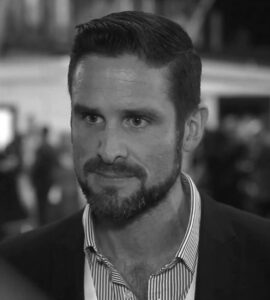 Geo – UK Wide & Remote.
Available for virtual, fractional & interim CIO positions. Please enquire for more information.
Rate is £POA depending on location/and or type of engagement. Always open to having a conversation to see if I am the right person for your business.
I am a highly accomplished CIO/IT Director with 24 years' experience as an IT leader and a proven record of successfully delivering IT Services, Transformation, Strategy, and Programmes. Strategic in thought and 'hands on' in delivering success, I help companies transform and modernise their IT Service. With an accomplished military background, I have a reputation as a seasoned professional, who quickly achieves results, drives transformation, and improves the performance of large and diverse IT teams. 
I have a very strong ITIL Service Management background and put Customer Experience first, ensuring a first class service where the customer gets the very best from IT and where technology really works for the business.
With considerable Board level experience, I understand business needs and drive business improvement and change; combined with a detailed understanding of emerging technologies, I ensure that technology brings direct benefits to the business.
I have a significant amount of experience transforming IT and have drastically improved the IT Service for organisations, leading on business change and enabling corporate growth. I have successfully delivered major programmes and have a reputation for delivering innovative and 'game changing' technology solutions, on time and to budget.
My specialities include:
• Digital and IT Transformation
• Improving team performance
• Leadership and mentoring
• C-Level and board level experience
• 'Blue sky' thinking and technological innovation
• Information Security and Cyber Security
• Programme delivery
• Migrating to cloud
• Developing IT Strategies and Roadmaps
• Delivering effective and efficient Target Operating Models
• Reducing IT spend
• IT outsourcing and vendor management