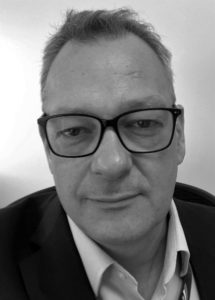 25+ years experience. Geo – UK Wide, Remote and available on a fractional consultantcy basis.
I am a customer-focused and commercially driven Senior IT Leader with a successful background in delivering business transformation and support to global organisations in several geographies.
I have set up and implemented IT strategy, engaged with C suite sponsors, business stakeholders and 3rd parties to deliver value adding IT solutions.
I have extensive knowledge of leadership and team building across multiple locations and countries, most recently managing a multi-disciplined team of 60 based in eight different countries.
KEY ACHIEVEMENTS
Created a Shared Services Organisation in Dubai and Malaysia to deliver SAP and software development projects for Expro on a global basis.
Formulated and launched a graduate development program to provide a talent pipeline into the shared services organisation.
Chair and founding member of the Service Organisation Cyber Security Forum, growing to ~30 member organisations and sharing Cyber threat intelligence and best practice.
Delivered multiple IT projects including:
Human capital management, man power planning, time and attendance, SAP Firori, AP automation, data dashboards, asset tracking, infrastructure upgrades and deployments, mobile applications, cyber security roadmap.