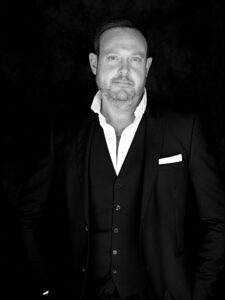 20+ years experience. Indicative day rate £1,248.75. Geo – London, South East & Remote.
Roy is a senior CISO and board advisor, perfectly adept at new and challenging situations. Sector agnostic having performed roles for a vast array of clients of all sizes and maturity and all having their own unique challenges.
Roy has performed roles for clients ranging from VC backed start-ups to established FTSE 250s including: Thomas Cook, Easynet, Jaguar Land Rover, QBE, UCAS, Tesco, BAT, Jaguar Land Rover and Volvo Cars amongst others. Most recently he has successfully delivered key national infrastructure security initiatives for DEFRA towards ensuring its critical BREXIT deadlines. He has owned substantial and smaller budgets often in challenging post M&A environments and so likes to implement realistic, prioritised solutions. He has a keen sense of perspective, having held many senior business and IT delivery and operational leadership roles too.  He believes in establishing and working to a risk management foundation based on solid, full-picture, threat-assessed risk. Conversely, rejects speculative partial risk assessment scare mongering based mostly on imperfections (so called vulnerabilities).
Fluent in Portuguese, Italian and English native. Can communicate in French and Spanish and learning Romanian.