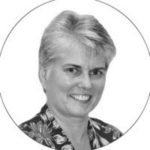 20+ years experience. Indicative day rate £1,000. Geo – South East & Remote.
Specifically looking for short term contracts.
A natural leader and strategic thinker with excellent management, sales and communication skills and an energy that motivates others and achieves the best out of teams
Built a viable professional services and software reseller business, developing a strong brand and a well-known business in the UK market. A chartered accountant and an expert in the implementation and successful delivery of complex projects. across a range of industries, Health, Education, Government, Not for Profit and the Commercial Sector (people and project-based organisations).
A trailblazer who empowers and supports staff to succeed in delivering excellence in business whilst providing opportunities for people to back themselves to progress their careers and follow their dreams.
An outgoing and friendly individual, highly practical and reliable, works well under pressure, always achieving high standards and meeting goals in a timely manner and with visible and tangible results.
Management and Leadership
Strategic & Business Planning
Sales & Business Development
Finance & Corporate Governance
Marketing
Human Resources
Customer Success
Legal & Commercial
SAAS, software and services – solution selling
ERP Project Delivery
Change Management
Business Transformation
Programme Management
Project Management
Business Analysis
Product Development
Training Needs Analysis/End User Engagement
Communications and Stakeholder Management Strategies
Cloud Computing/Hosting
Business Intelligence