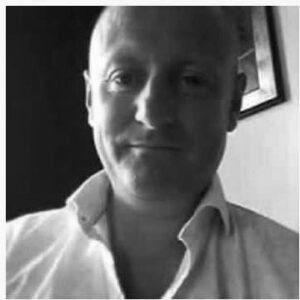 25+ years experience. Indicative day rate £875. Geo – Midlands, North & Remote
Core Competencies:
IT Governance: Experienced at improving the overall management of IT, driving improved value from organisations investment in information and technology.
Establishment of an Enterprise Architecture Function within organisations: Experienced with the setup and governance of Enterprise Architecture Functions in large complex organisations spanning both the Public sector and Private Sector.
Enterprise Architecture, Business Strategy and Information Systems alignment: Experienced in delivering EA consultancy into large organisations acting as the bridge between technology and the business. Operating at C level downwards adopting and tailoring of industry standard frameworks and methodologies effectively implementing EA programmes that can plan, create, implement, and manage effective architectures that underpin major digital change programmes and transformation initiatives.
Business Transformation & IT Strategy: Skilled in establishing organisations vision and goals for strategic planning of IT enabled business transformation initiatives.
Architectural Governance: Proven experience in the design and implementation of Enterprise Architecture Practice's and associated governance processes including the establishment of an Architecture Review Board that interoperates with other corporate governance processes and bodies.
Capability Lead Architecture Planning: Skilled in the production of Architectural Roadmaps aligned to the overall delivery of an IT Strategy and Business Vision.
Technical Work Stream Planning & Implementation: Proven experience in the design and delivery of technical work streams that span the architectural perspectives of Business, Data, Applications, Integration, Infrastructure, Security and Service (i.e. IT Operations).
Solution Requirements & Systems Development Lifecycle Management:
Extensive exposure to the formulation of enterprise solution architecture requirements (functional & non functional*) based on stakeholder input, supporting and coordinating activities through the full SDLC (Waterfall & Agile/Scrum).
*Non functional requirements ensure the delivery of secure, scalable, resilient, flexible and highly available platforms.
Project & Programme Governance: Proven experience in the design, planning and delivery of multiple change projects within an Agile and waterfall environments in a portfolio of transformational change streams. Risk and Issue Management, stakeholder management at all levels of the organisation
Specialties
• Enterprise Architecture (Business, Data, Apps, Integration, Infrastructure, Security & Service)
• Blueprints, Models, Roadmaps, Principles, Standards & Patterns
• Cloud Migration Planning
• Technical Project Management
• Governance, Risk Management & Compliance
• Benefits Management & Realisation
• Procurement
• Contractual Negotiations / Supplier Selection
• Supplier / Vendor Management
Technical Skillset – IaaS / PaaS / iPaaS / SaaS / DRaaS / On-Prem
Data Architecture: Data Strategy, Data Principles, Data Patterns, Data Modelling, Business Logical Entity Model (BLEM), System Area Model (SAM), System Logical Entity Model (SLEM), Enterprise Data Integration, Master Data Management, Reference Data Management, Meta Data Management, Data Quality.
Application Architecture: Portal applications & transactional website technologies, Enterprise Content Management, Customer Relationship Management, Customer Data Integration, Service Orientated Architecture, REST, SOAP, APIs, Microservices, Business Process Management, Enterprise Application Integration, Enterprise Integration Platforms, registries, directories, reference data services, Extract Transform & Load, Operational Data Stores, Data Warehouse, Data Marts, Business Intelligence, Analytics & Reporting, Line of Business Applications, COTS, Bespoke, Modern Programming Languages and ALM tools (CI/CD DevOps – Jenkins/Ansible), Opensource, RPA, Block chain, AI&ML, Data Streaming.
Technical Architecture: Hosting, Cloud Computing (Public/Private/Hybrid), Data Centres, Server Platforms, Wintel, Unix, Linux, Storage, Virtualization, Operating Systems, Connectivity, Networks, Exchange, Directory Services, File & Print, Gateways.
Security Architecture – Confidentiality / Integrity / Availability: ISO 17799 / ISO 27001 / ISO 27018:2019 / , Data Protection Act, GDPR / PCI DSS, physical, procedural, technical controls, DMZ, Identity & Access Management (SAML2.0, OAUTH 2.0, OpenID Connect), SSO, Multi Factor Authentication, cryptography, certificates, encryption (data at rest & data in transit), intrusion detection, intrusion prevention, threat assessment, vulnerability assessment, penetration testing, security / protective monitoring, compliance auditing, OWASP.
Service Architecture: SIAM, ITSM Strategy, Service Design, Service Transition, Service Operations, Continual Service Improvement, Service Portfolio Mgmt, Service Catalogue Mgmt, Supplier Mgmt, Service Levels, Availability Mgmt, Capacity Mgmt, Service Continuity, Config Mgmt & CMDB
Methodologies & Frameworks:
TOGAF / Zachman / CoBIT / ITIL / PRINCE
Standards & Principles:
UK Government Digital Service Standards and Principles
Supporting EA Toolsets / CASE Tools:
MEGA & Archimate
Other: Effective consulting skills (soft skills, structured thinking, report writing, presentations, and stakeholder engagement).