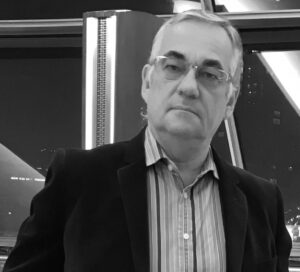 Indicative day rate £850. Geo – UK, EMEA & Remote.
Bob specialises in IT governance at enterprise and project level, providing guidance and support in the assessment and management of technology risk, audit preparation and execution, IT compliance, security and education.
With a career spanning 40 years in executive operational and IT roles and with experience of across a wide spectrum of business and IT functions, Bob brings a multi-disciplinary viewpoint to corporate and IT governance at BoD level.
Skilled in Business and Systems Analysis, System Design and Implementation, Project Management, Change Management, Vendor Contracting and Management, Cyber Incident Planning and Response and IT Governance at BoD level including Technology Risk Management, Audit, Compliance, Education and Security.
Bob has the expertise across all relevant disciplines necessary to review and refresh your enterprise IT governance and risk management framework or to assist with the creation of a project-specific governance framework encompassing stakeholder assessment and alignment, requirements and risk analysis, project planning and execution, and compliance related issues such as data protection impact assessment – DPIA – under both GDPR and key international data protection regimes.
Bob is an excellent educator and mentor and takes great pleasure in passing on his pragmatic approach to IT. He calls this #Techsplanation! Offering this on a fractional basis.