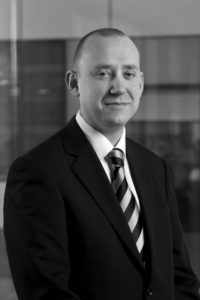 20+ years experience. Indicative day rate £1,500. Geo – London & Remote.
Digital champion who prepares organisations to embrace and leverage disruptive capabilities tailored to strategic goals.

Value-driven & outcome-focused approach underpinned by Key Performance Metric's.

Leadership, formation & management of high performance teams of circa 300 staff covering all pillars of ICT (managed to ITIL standards), based in the UK, Europe, India, and the US.

Change agent with successful record in delivery of transformation projects including; headcount rationalisation, establishment of managed service operations, the creation of Shared Service Centres and Centres of Excellence, offshoring, business process re-engineering and improvement activities.
Results driven client advocate and trusted business partner focused on client needs.
Merger & Acquisition and transformational change including TOM design, application rationalisation, organisational design, restructuring and procurement realignment to achieve increased effectiveness and efficiency.

Experienced and certified PRINCE2 programme/portfolio director.

Chartered global management accountant with extensive financial management experience.

Senior Information Risk Owner, accountable for Risk Management, Information Assurance, governance and controls.

Experienced influencer and Board Member working with Non-Executives, independent audit committees and national steering groups and boards.
Key Achievements
Significant OpEx reduction by £10m (25%) within 18months, achieved through removing reliance on contractor resources, renegotiating contracts and reducing large scale technical debt.

Recovered failed merger, successfully integrating 300 staff and increasing employee satisfaction results by 27% whilst also improving services offered (e.g., Time to Answer 6min down to 90 seconds) and Service continuity (reduction of P1 outages by 35%)

Key enabler and contributor to significant EBITDA growth (19%) through cost reduction, improved Sales Cycle (avg 6 weeks to 48 hours) and spike in customer satisfaction 26%

Implemented Capability Maturity Model (CMMI) enabling measured improvement and clear personal objects for every member of the 300 strong team, resulting in 2 level improvement against the CMMI 24 months

Recovery of Global EPM programme, successfully delivered to rebase-lined plan and budget