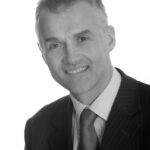 Indicative day rate £755. Geo – East, South East, London & Remote.
An accomplished and influential IT leader and consultant bringing 25 years' experience from across a range of industries, especially government, media, publishing and construction, in both public and private sector. Confident as a transformational Head of IT/CIO/IT Director.
Specialising in customer-focussed Service Delivery and Shared Service partnerships. Particular skills in bringing about organisational and process change to meet today's changing business demands, and in the creation and delivery of strategic business change programmes in a PRINCE2 / MSP environment. Experienced in managing budgets up to £17m and teams of up to 250. A great communicator and influencer with a business focus from board level downwards. Adept at developing and delivering business-focussed technology strategy. Trained as a professional management consultant and value management practitioner.
Key Skills
* Leadership and Transformation in a complex multi-site multi-company environments
* Strategic Programme and Portfolio Management
* Building and restructuring the IT function to drive down cost and match today's business needs
* Innovative Management Consulting and Value Management practitioner techniques
* Multi-organisation Shared Services delivery and Call Centre provision
* Large-scale Web and Application Hosting and critical Data Centre management