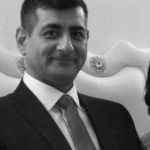 15+ years experience. Indicative day rate £687.50. Ge0 – London & Remote.
An ITIL Expert with over 15 years in Service Management and a further 5 years in Support.
Outstanding skills in relationship management and achieving business outcomes.
A professional go-getter.
Proven history of delivering Business Outcomes with outstanding customer service. Support, Management and Operational oversight experience. Progressive roles within SME level corporations (Insurance, Financial, HealthCare, Central Government and Rail industry experience)
Refined relationship-building skills and experience working collaboratively within the Business, External customers and Suppliers.
Key attributes.
Problem Solver
Leadership
Strong Communicator
Relationship Builder
Service Deliverer
People Manager
Strategic Thinker
Planner and Organiser
Breaker of Impediments
Coach and Mentor
Team Player
Continuous Self Improvement
Adaptable to Change and Flexible
BOOK A CHAT