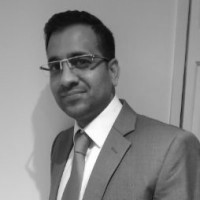 Ge0 – Up to 100 miles from London
Facilitating the recovery of high priority incidents & reactive/proactive Problem investigations impacting core business operations, with appropriate reporting and notifications to key stakeholders.
Major Incident & Problem Manager with over 10 years' experience within blue-chip, private/public sector organisations, with a track record of facilitating the recovery of P1/P2 incidents and leading technical specialists through the on-time execution of high-level deliverables. Key strengths include: reviewing complex technical issues to identify and resolve major incidents/problems, escalations or failures as well as deliver significant improvements; establishing incident management practices and standards to enhance SLA performance and achieve KPI targets; providing technical guidance and expertise to support and enable accurate and informed business decision making; and effectively communicating with both technical / non-technical users as well as interpreting complex technical jargon into simplified language.
Excellent team leadership, key stakeholder management and strong diagnostic and problem-solving skills.