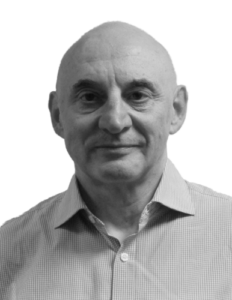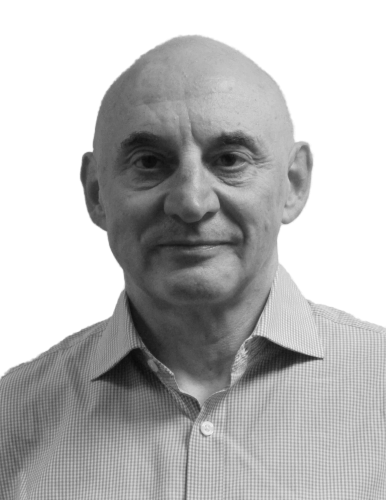 Indicative day rate £865. Geo – London, South East & Remote.
An expert, triple award-winning IT contractor with over 25 years experience who puts his team first.
Through the successful delivery of many programmes for both professional services and direct to business organisations, I have learnt that the critical success factor is how you treat people. I, therefore, create a psychologically safe environment that is trusted, collaborative and fun. This results in a happy, high-performing team that knows it's better together and delighted stakeholders. I have no ego; facilitating the delivery of complex and challenging programmes of work in a serve-the-team manner is my passion. I work with integrity and persistence, have a hands-on, can-do attitude, am diplomatic, analytical, cooperative and collaborative, a thirst for problem-solving and take pleasure in helping others to succeed. My focus is on the team – supporting, evolving and improving it, leading to delighted stakeholders. Evidenced by my recommendations on LinkedIn, this approach works–my teams are keen to work with me.
A Deliverer of transformational change that sticks.
My approach of creating an environment where culture and strategy are mutually beneficial has resulted in the successful delivery of change programmes across diverse industries, especially Financial Services. My abilities in active listening, quickly assimilating information and clarity of communication ensure that the team and stakeholders know that I listened and, if appropriate, will act. I have learnt that change is a multi-headed beast, and each "head" needs food for it to be successful. Addressing the people element of change is the necessity for it to "stick."
A Practical Deliverer with attention to detail as his Mistress.
I have a technical background allowing me to understand, challenge and translate, a keen sense of detail, am diligent and being practical, recognise that good enough is good enough, and delivery trumps perfection. Microsoft recognised these skills this by awarding me a Gold Award from for the delivery of the 4-to-10 stream, 5-year, £50m NHS CUI programme – from shaping to completion – with a budget variation of <0.001% for the delivery of circa 60 fixed-price SoWs.
A problem-solving Delivery Manager who makes a profound difference to the team.
"David is a problem solver. With his keen sense towards detail and his diligence, he was able to provide a structure to the tool modernisation programme in the team. One of his biggest strengths is his ability to absorb multiple points of views and come back with balanced solution that works for everyone. This makes him an excellent lead for any change programme. David has a very amiable personality and great humour, which makes it easy for him to navigate and mobilise with a set of individuals who may come with competing priorities to the table. He never lets the North Star out of his sight and ensures that the goals for the team are achieved. His presence in any team will make a profound difference."
May 11, 2020-Head of Commercial Banking Analytics, Global Analytics Centres at HSBC
Critical Skills and Capabilities:
Delivery and leadership skills that facilitate successful delivery of solutions that have a high level of complexity
• A strong background in technology allowing me to understand and challenge technologists/SMEs.
• Loving numbers – from both reporting and analysis points of view.
• Extensive experience in working with globally distributed teams.
• Able to form multi-team, multi-supplier, multi-disciplined resources into high-performing teams that cooperate.
• Extensive knowledge of agile development methodologies & tools – Scrum/Kanban, etc.
• Non-negotiable standards – 100% of the basics, 100% of the time, seeding quality and excellence as habits, not walking past problems and no surprises.
• Focusing on and celebrating success, always with a view to continuous improvement.
• Open and honest communication while focusing on the positive – I set the tone.
• Praising in public; anything else in private, never using the words blame or fault.
• Focused on having the right resources, which might not be the current team members.
• I know when to remedy something myself and when to escalate.
Soft skills that keep the team engaged, happy and delivering.
• Thinking clearly under pressure, always taking time between trigger and action/response.
• Analytical and deliberate; able to analyse & précis large amounts of data to create evidence-based responses.
• Using attention to detail, critical thinking, questioning and storytelling/analogies to bring clarity in communications and make complex ideas/concepts understandable.
• Having the courage to hold the difficult conversations needed to drive change.
• Holding strong opinions loosely, being open to being persuaded by a better option.
• Motivational through both words and actions.
• Line management experience; able to develop, coach & mentor staff/team members.
• Being approachable and having no ego.