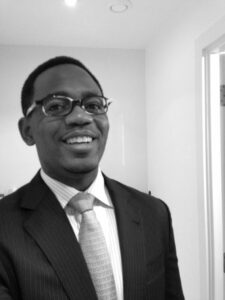 17+ years experience. Indicative day rate £975. Geo – London, West & Remote.
Highlights of my experience include:
– Senior Programme Manager / Programme Director, confident, driven & commercially-focussed, with 17+ years of experience across B2C, utilities, consulting, energy, oil & gas, airline & aviation and financial sectors.
– Internationally-experienced, having engaged on programmes across North America, Europe, APAC & S.Asia.
– Collaborative approach to successful transformational leadership, engaging with stakeholders at C-level / Board & 3rd parties, recognised as a 'safe pair of hands' capable of delivering high quality business strategies.
– Outstanding as Business Leader, exceptional at mobilising large, cross-functional teams of over 40 FTEs to achieve ambitious results, with the ability to rapidly, rescue, stabilise complex large global programmes.
– Experience of driving change management, business programme & delivery management, Sarbanes-Oxley, SAP, system deployments, process improvement, risk management, governance & business benefit realisation.
Key skills & business capabilities include:
– Transformational Programme & Project Leadership
– Business Change and Transformation Delivery
– Senior Stakeholder Management & Engagement
– Target Operating Model Definition & Deployment
– Budget Management (£16m+) & Financial Control
– Business Process Re-Design & Improvement
– Full Project Lifecycle Management & Delivery
– IT Service Transition, Business & IT Alignment
– Business Case Development & Benefits Realisation
– Systems Implementation, Migration & Integration
– Programme Rescue, Recovery & Turnaround
– External & Internal Audits, Regulatory Compliance
– Best Practice Methodologies, Six Sigma, Agile, ITIL
– Outsourcing Services, Offshore & Onshore Teams
– Programme Governance, Controls & Reporting
– Cross-Functional Team Leadership & Coaching