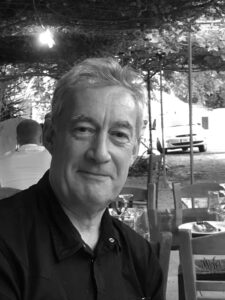 Indicative day rate in the region of £1,000 (open to talk pending on contract type). Geo – London, South East, UK Wide and World Wide.
An experienced consultant, programme/project manager and expert in driving out waste, reducing operating costs and improving efficiency – having undertaken many such assignments, globally, involving process improvement, Lean, 6-Sigma techniques, Activity Based analysis/costing, ZBB analysis, working capital analysis, Overhead expenses, Premises and IT costs (MODE) encompassing all aspects of organisations including Sales, Front office, HO Support Functions (Marketing, HR, Finance, Admin), Processing/Operations, Distribution, IT, People, Processes, Structure, 3rd parties.
I have long experience of establishing credibility with board members/senior executives, communicating and obtaining buy-in to ideas and many years' experience of delivering in difficult environments from initial strategic Shaping and Visioning; through Diagnostic and TOM Design; to Sustainable Benefit Delivery, including KPI development and reporting/monitoring.
Clients have included:
• Boots, British Sugar, Carlsberg, Chevron, El Seif, EMI, Liberty Steel, P&O, Texaco, Thomson/TUI, Muna Noor, SkyCorp, Scottish Power, Staffline, Reuters; EU, UK Treasury, UK Government, World Bank
• and in FS, Allianz, AVIVA, BUPA, Friends', GAN, Lloyds, Prudential, RSA, Scottish Widows, Barclays, Bank of England, CHAPS, Deutsche, HSBC, LloydsHBOS, Nationwide, RBS;
Expertise:
• Extensive senior stakeholder management and engagement – up to CXO
• Developing and delivering enhanced shareholder value and improved customer service
• Operating model design and implementation
• Lean process re-engineering
• Cost reduction / simplification
• Programme management
• Change management, training, coaching, mentoring and influencing all employees
In addition, I have developed a set of accelerators for Cost efficiency. Key elements include:
• Activity and non-activity cost analysis and reduction (people, IT, overheads, premises etc)
• identifying cost issues and aggregating them, mapping the cost inefficiency drivers
• analysing organisational cost dynamics (structure, activities, workflow, skills, interactions)
• analysing direct, indirect, variable and fixed costs
• formulating solutions to aggregated issues to address the drivers
• developing cost reduction plans and quantifying benefits