Board Member & Chief Product Officer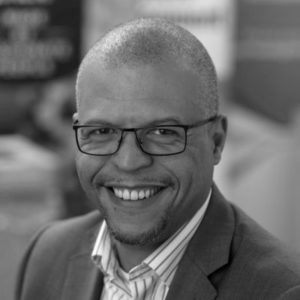 20+ years experience. Indicative day rate £1025. Geo – UK & World Wide.
He has a powerful blend of technology vision and business acumen. He is experienced in the use of Agile development techniques within programmes and the use of multiple Agile Frameworks to deliver rapid change and certainty of delivery at the corporate level.
His broad career experience covers programme and project management, product and strategy design/development from consultancy through to board level advisory. He blends Lean techniques to effectively manage and inspire multi-disciplinary, multi-location cross-functional teams on and offshore to deliver exceptional digital and technology solutions.
Key Achievements:
Coached a new sports gaming technology start-up company on agile ways of working and product development planning for their global release.
Developed a Demand & Supply forecasting tool, aligned to budgets and strategic business objectives for TalkTalk Digital.
Successfully coached and introduced new agile techniques to take the TalkTalk Digital department from delivering 30+ features per month to over 60 releases.
Re-architected and the managed the successful delivery of Center Parcs new digital booking & marketing platform to launch an integrated holiday activity booking engine and the new Longford village website in Ireland.
Produced the University of Reading's digital strategy, vision, and future roadmap. Introduced a new Research content management platform for the Universities Research divisions. Identified and prioritised a roadmap of digital products and services for both Student & Academic digital experiences. Coached academic, student and support staff on agile ways of working.
Delivered complete end-to-end seamless customer experience and Omni-channel transformation. Directed the design, testing, and development of Specsavers 5 core digital services to support the 2020 business strategy.
Introduced a new method for prioritising development of new features, enhancements across the BBC's complex content delivery platforms to achieve the strategic Digital vision.
Designed and developed the first social media network to pair (buddy) up Disabled and abled bodied individuals to take part in sporting activities.
Designed and developed a GEO location mapping tool for planning emergency medical evacuation routes for Allianz Worldwide care.
Designed and developed a health monitoring application for use in remote rural locations in Mozambique for the Ministry of Health the programme was funded by John Hopkins University, USAID and World Bank.