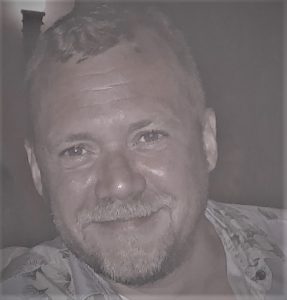 20+ years experience. Indicative day rate £875. Geo – Midlands & Remote. Part time contracts also considered.
A proven IT professional with over 20 years' experience delivering world class IT services as a Senior IT Leader, Programme Leader and Service Management consultant. Passionate about enabling organisations, teams and people to achieve their goals.
An Enterprise thinker that is  ITIL v3  and PRINCE2 certified, with strong experience of applying best practice frameworks, developing and implementing Enterprise Governance and leading the delivery of major transformation programmes that have realised cost savings, reduced operational risk, increased innovation, reduced time to market, increased revenue and improved customer satisfaction.
IT Service Management Consultancy  (ITIL, COBIT, SIAM, CMMI, ISO20000)  – Proven track record of implementing and improving the maturity of ITSM across the whole lifecycle.  Capability and experience of working at the macro and micro level.
IT Transformation – If you need to create a major shift in how your services are delivered, enter new markets, radically improve your service offerings or create your own digital revolution then I can offer leadership and consultancy to ensure you will achieve your goals.
Target Operating Model – If you are engaged in major IT change then it is critical to ensure your operating model can support this. I can help design, orchestrate and deliver the right target model and the journey to achieving this.
Organisational Design –  Your team is critical to your success and the organisation of your most important assets are key to ensuring your business objectives are met. I can help create an effective design, build your organisational roadmap, develop roles and objectives, aligned to SFIA and provide coaching and mentoring to ensure your IT organisation is aligned to your strategic outcomes.
Outsourcing/Insourcing – If you are trying to reduce operating cost or want to focus on your core business  then you may be considering outsourcing all or part of your IT services or you may want to bring your IT back in house so they are working more closely with your business. Whatever your driver is I can help deliver the outcome you require and have been involved in the successful delivery of both outsourcing and insourcing.
Enterprise Governance/process design and implementation – If you are finding that your IT organisation is working is siloes and is not delivering the at the desired levels of cost, quality and time then you may need to review the way your organisation is governed to ensure that all elements of the IT lifecycle are working together effectively to provide the right level of control and outcome. I have worked with many organisations to provide an enterprise view of governance that breaks down the siloed effect leading to more effective service change and delivery.
Interim Senior Management – If you have a short term requirement to lead your IT organisation  I can support you by providing that interim requirement and support you in finding the right long term resource.
Transformation and Change Programmes.
IT Leadership and Management, COBIT, IT4IT
Budgetary Management & Control (OPEX & CAPEX)
ITIL Best Practice Methods and Frameworks
Disaster Recovery (DR) and Business Continuity
IT Strategy, Definition, Implementation & Execution
Team Building, Mentoring, Organisational Design
Organisational Change, Service Transitioning
3rd Party, Vendor and Supplier Management
Risk management, Risk Mitigation, Compliance.
Service Delivery Management & Support
Target Operating Models, Training & Coaching
Service Lifecycle Management, PRINCE2
IT Security Policies, Processes and Protocols
IT Strategy, Implementation & Execution
Service Delivery Management & Support
Service Desks, Agile, TUPE, Lean, Kanban
Workshops, Business Change Management
Stakeholder Relationships & Management
Insourcing and Outsourcing Arrangements