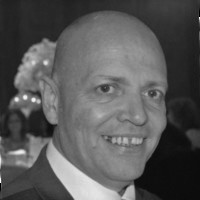 20+ years experience. Indicative day rate £645. Geo – UK Wide, Europe & Remote.
A bold, innovative and commercially driven Technology Change Programme Manager with 20+ years of experience, gained internationally with clients in multiple industry sectors. I have a collaborative approach to successful technology change, working with business stakeholders and third parties, to successfully deliver technology-enabled change. I am highly experienced in change management, complex technology integration and end-to-end programme delivery, leading and driving effective change at pace and in a controlled manner.
A 'hands-on' MSP, AgilePgM & PRINCE2 Practitioner with excellent communication skills and a pragmatic approach to applying governance, methods & frameworks, I have an outstanding track record of successfully handling all aspects of time-sensitive and complex projects and programmes, achieving ambitious business objectives, managing budgets from £0.5m to £25m.
Immediately available, I look forward to continuing my career helping Banking & Financial Services senior executives to drive their technology and digital agendas, reducing costs and maximising revenues by leading technology enabled change.