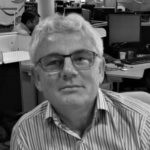 20+ years experience. Indicative day rate £625. Geo – South East, London & Remote.
MSP Practitioner qualification
• Project Management and Application Development
• Test Management and QA – more than 20 years end to end functional testing and extensive NFT experience
• Technical Expertise – a background in development and in-depth knowledge of environments and networks
• 16+ years direct experience of managing projects with multiple 3rd party suppliers covering on-shore, near-shore & off-shore combinations
• Extensive knowledge of risk based testing and delivering value with limited timelines and resources
• Well developed knowledge of QA best practice and delivery models including V Model, Waterfall, SAFe Agile, Scrum and defect management.
• Have evaluated, selected, implemented and used many test and analytical tools for both functional, performance, security and accessibility testing
• Able to create excellent working partnerships with project stakeholders from inexperienced users to technical support personnel, business experts and senior management.