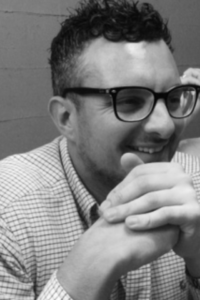 Geo – UK wide.
I consider myself a dynamic hands-on executive with the ability to effectively communicate, secure business, lead and coordinate teams. I have helped organisations reduce costs through process improvement and smart procurement. I am renowned for simplification, enhancing business communication.
Project Leadership: I have run many projects across Aviation, Branding and Facilities management sector. Managing the complete project life-cycle from initiation, to milestone mapping, to complete budget management using a variety of frameworks.
Business, Relationship & Stakeholder Development for Sales growth: I always work with a commercial focus, I believe if I am not engaged and influencing the key stakeholders then I am not relevant. I interpret a client's brief and tailor solutions. I have run tenders and supported the tender process and have been able to successfully do this from an operational improvement perspective. I have helped build pipeline and grow partnership relationships. I have grown revenue and bought on new business throughout my career, I help businesses prepare for tomorrows customers and innovate.
Business Transformation and performance improvement: I have worked with many companies in improving the customer experience, IT and business processes to improve cost management, drive efficiency and deliver sustainable and profitable business functions. From taking data to drive strategic direction & customer satisfaction, empowering people, improving technology and delivering efficient and cost effective processes. All this combining cross functional business engagement across Operations, Finance, Procurement & legal. I have remodeled systems and processes using a variety of methodologies including Lean 6 sigma and Kaizen.
Business Strategy and Change: Working with C-suite and executive leadership to bring change and remodel business strategy to deliver greater efficiency and more cost effective processes, I have found communication is key to delivering improved business outcomes. My approach gives people a voice and helps combat any resistance to change and embrace new ways of working.
Simplification Specialist: My approach is to drive simplified solutions that deliver the strategy and drive continuous improvement of outdated, costly or inefficient processes. I engage with key stakeholders, decision makers and teams to communicate the vision and to ensure the right people are bought into the program of work and are motivated to deliver results. I take pride in getting to know all of my stakeholders from the outset to understand their drivers, expertise, workloads and to manage expectations.
Event Management: I have both project managed and presented at global events including IATA's World Passenger Symposium, International Ground Handling Conference, Aviation IT and numerous business strategy events. Additionally I program managed CSM Lives company rebrand and relaunch event.
I am passionate about management through data analytics and embracing technology, I helped IATA develop a mobile networking application and automated event feedback report, I am always look to prepare for tomorrows customer and improve user experience at the same time reducing operation costs.
People and Team Management: I have managed people from direct reports to regional teams, training and mentoring to ensure successful delivery. My approach is hands on and democratic to improve understanding and allow open communication for further idea generation. Often the solutions are there and my focus is on engaging and connecting people to deliver.
I have had privilege of working globally with many teams of different levels from Africa to Asia from Europe to the USA. I am ways mindful of cultures, legislation and ethics.
I have additionally lived in Switzerland, Geneva allowing me to develop these global relationships and experience life fully outside my home country.